Corporate innovation coaching with the KICKBOX Service Store
Kickboxers receive exclusive access to additional, certified KICKBOX-Coaches via the online innovation platform, to help execute every phase of the innovation process.
Expertise at your fingertips
Handpicked KICKBOX-Coaches support your intrapreneurs in every phase of the program. Access certified KICKBOX services on the Service Store of the SaaS platform.
Access to curated, on-demand services in a variety of fields
From legal support to hands-on marketing and design services, we have what your intrapreneurs need to succeed.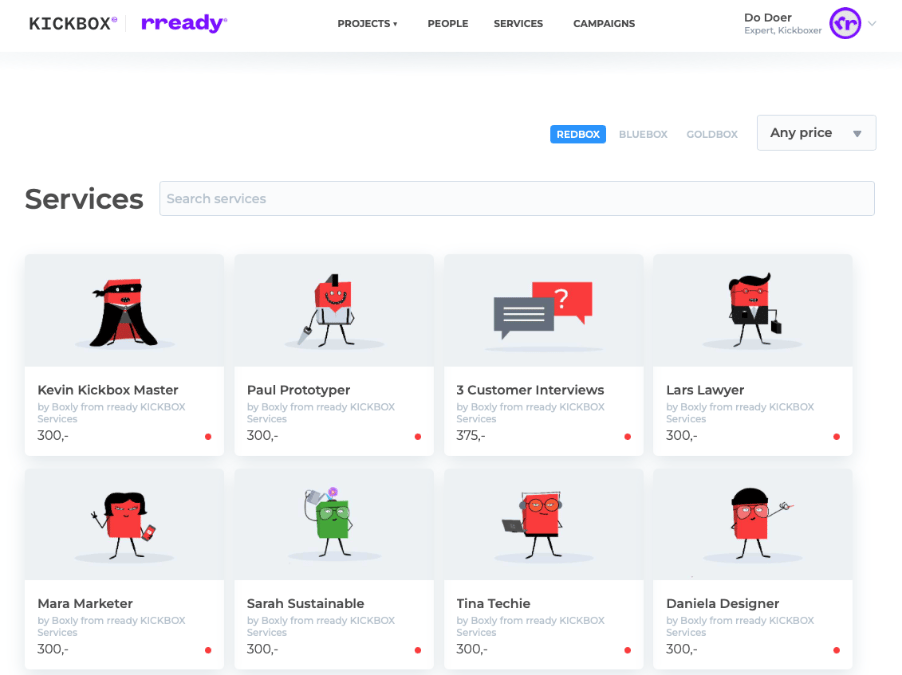 KICKBOX certified industry experts and professionals
All our industry experts and intrapreneurship coaches are hand-picked, carefully trained and certified by rready.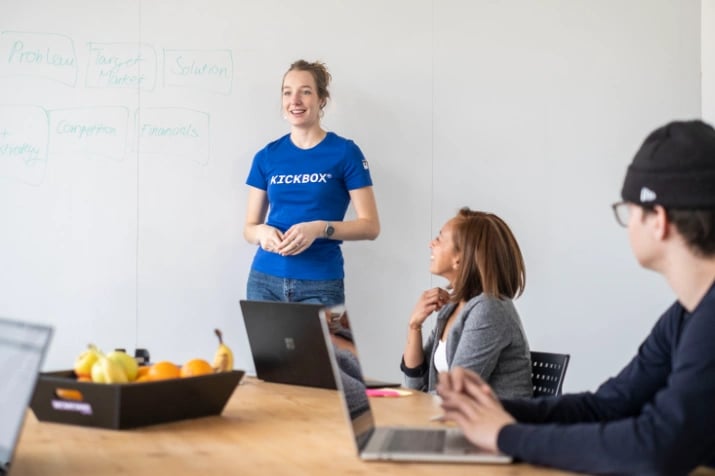 Services for every phase of the KICKBOX program
From testing and prototyping an idea to scaling it into a moonshot, we have you covered.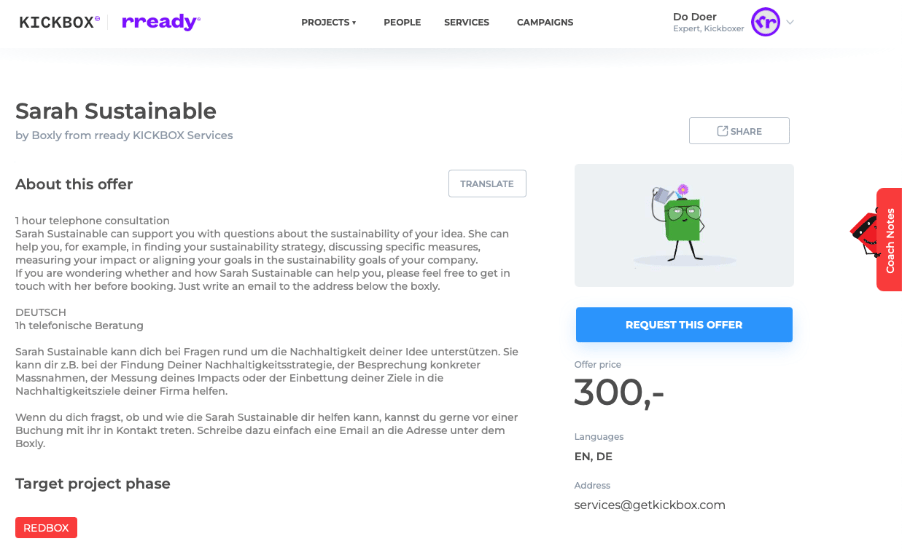 What our customers say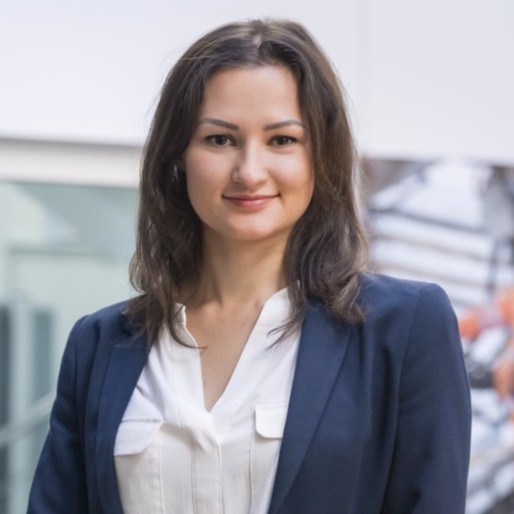 Diana Fischer
Innovation Analyst
Implenia
"Thanks to the KICKBOX innovation ecosystem, we could team up with certified KICKBOX Partner and work together on several projects."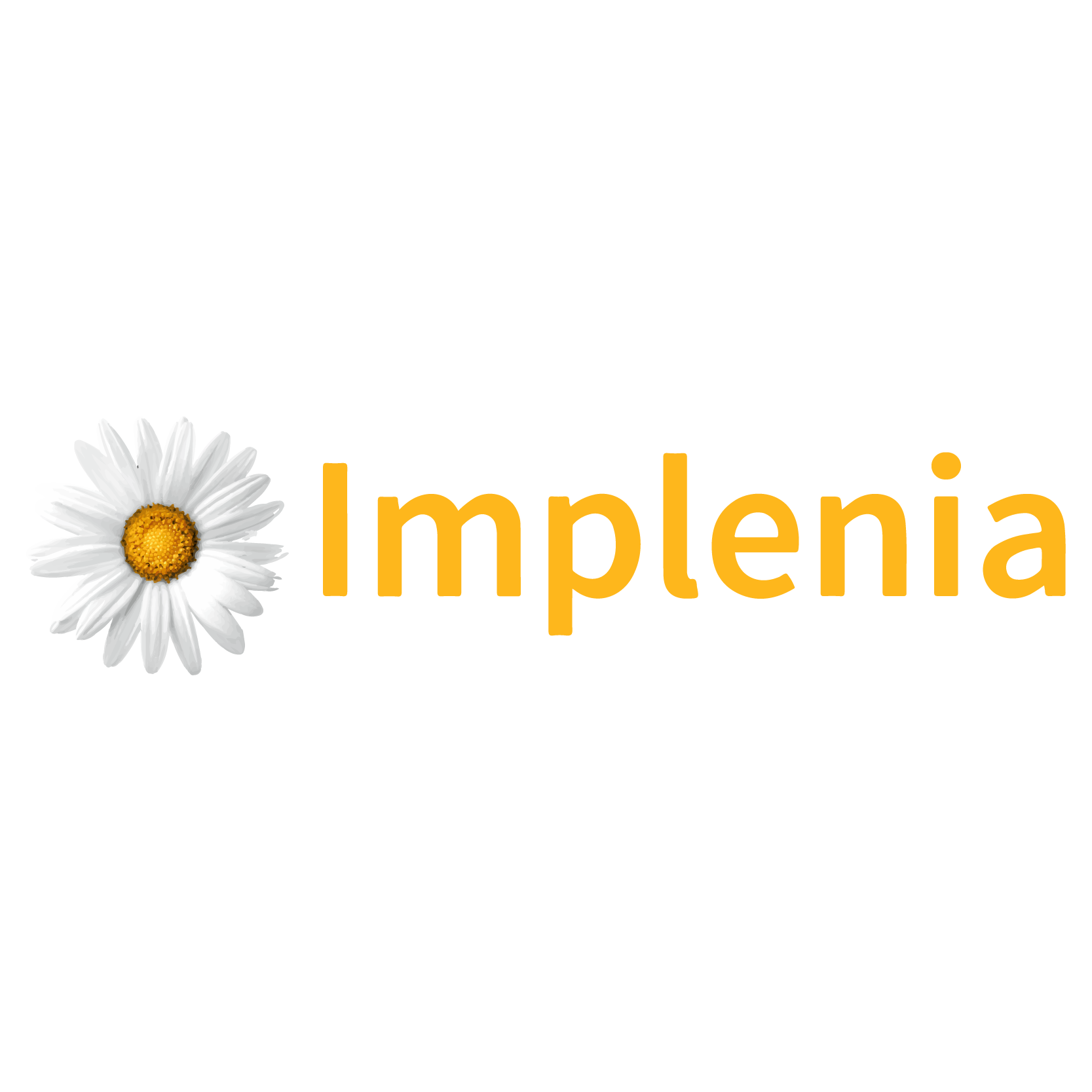 Any questions?
We're here to answer your questions or get you a coffee.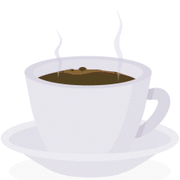 Easy access to additional services and coaches for your employees.
The digital platform is a cloud-hosted SaaS, so all you need are basic devices like laptops or smartphones to access it.