Employee Innovation Program KICKBOX
Innovation with rready. Unleash the full potential of your employees and create innovation at any scale.
The key elements of our program
KICKBOX, based on a methodology used by 1000+ companies, works bottom-up by tapping into the distributed knowledge of your employees and allows them to go from a raw idea to a successful implementation. The following key elements make the program scalable, engaging and successful.
Online platform
With our online platform you can collect, execute, test and implement ideas quickly and at scale.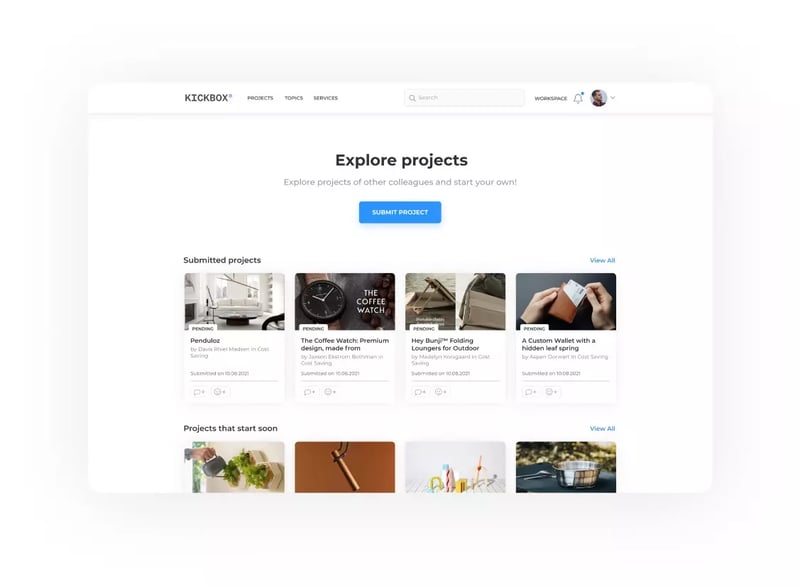 Toolboxes
Distributing our customized physical toolbox to your employees makes innovation tangible, gamified and fun.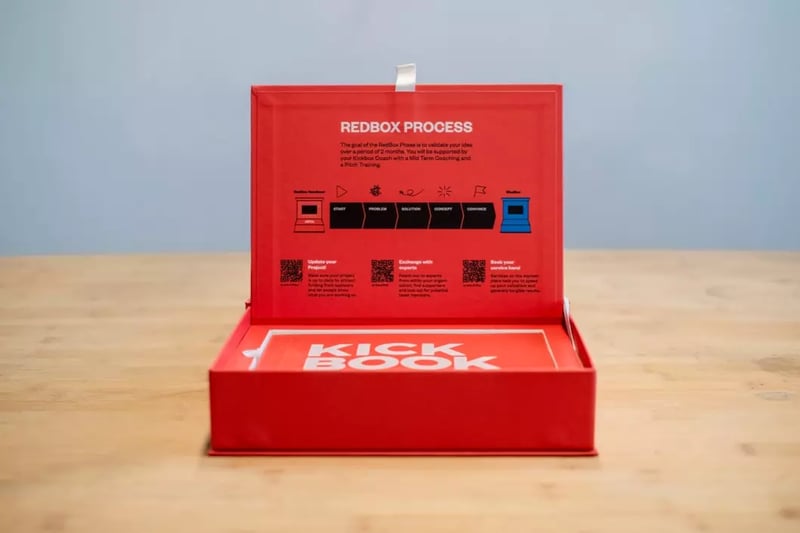 Service Store
Ensure your intrapreneurs get the right support when needed: Access certified KICKBOX service providers on the platform's Service Store.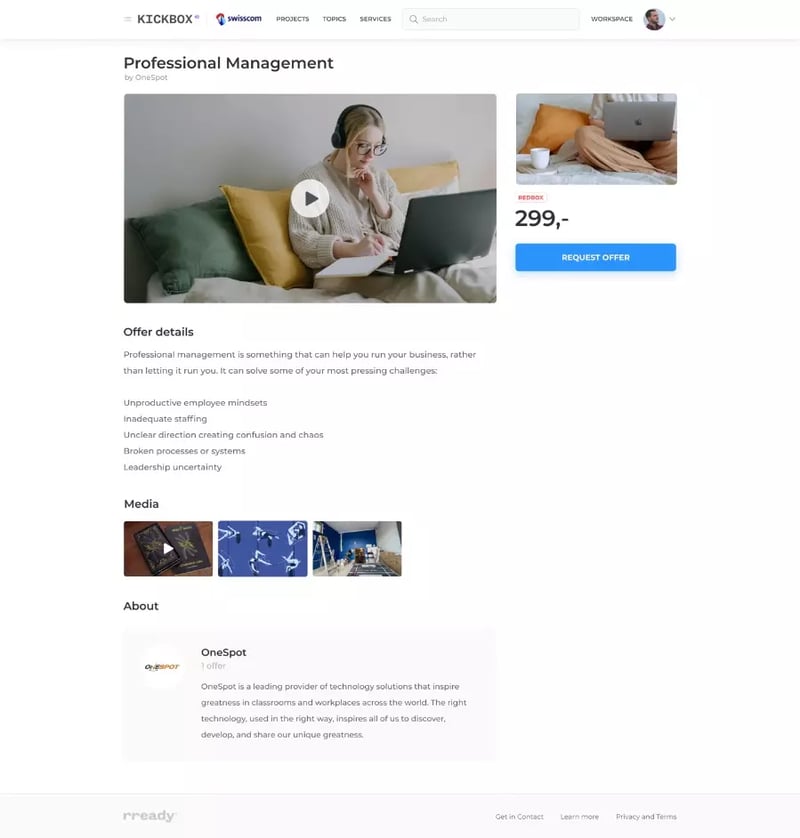 Ecosystem
Get access to the KICKBOX-community and exchange knowledge with people like you from different companies and organizations.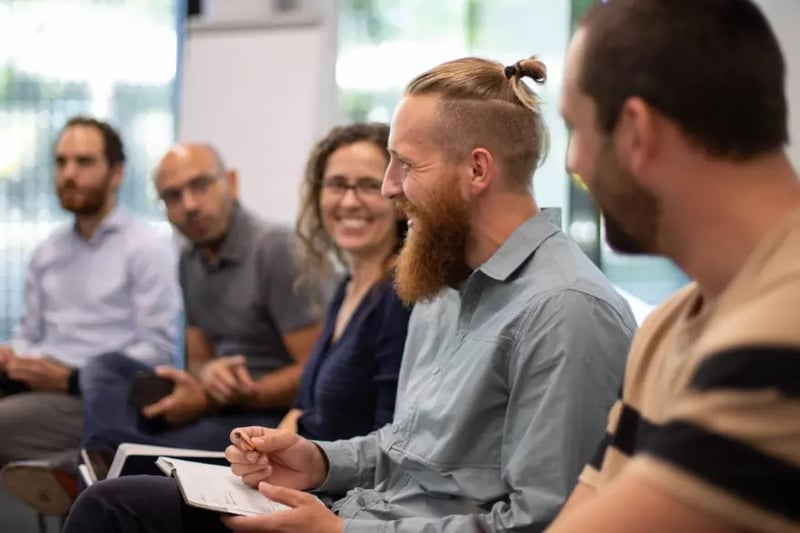 Watch how the KICKBOX method works
Sit back and get a quick overview of the magic behind it.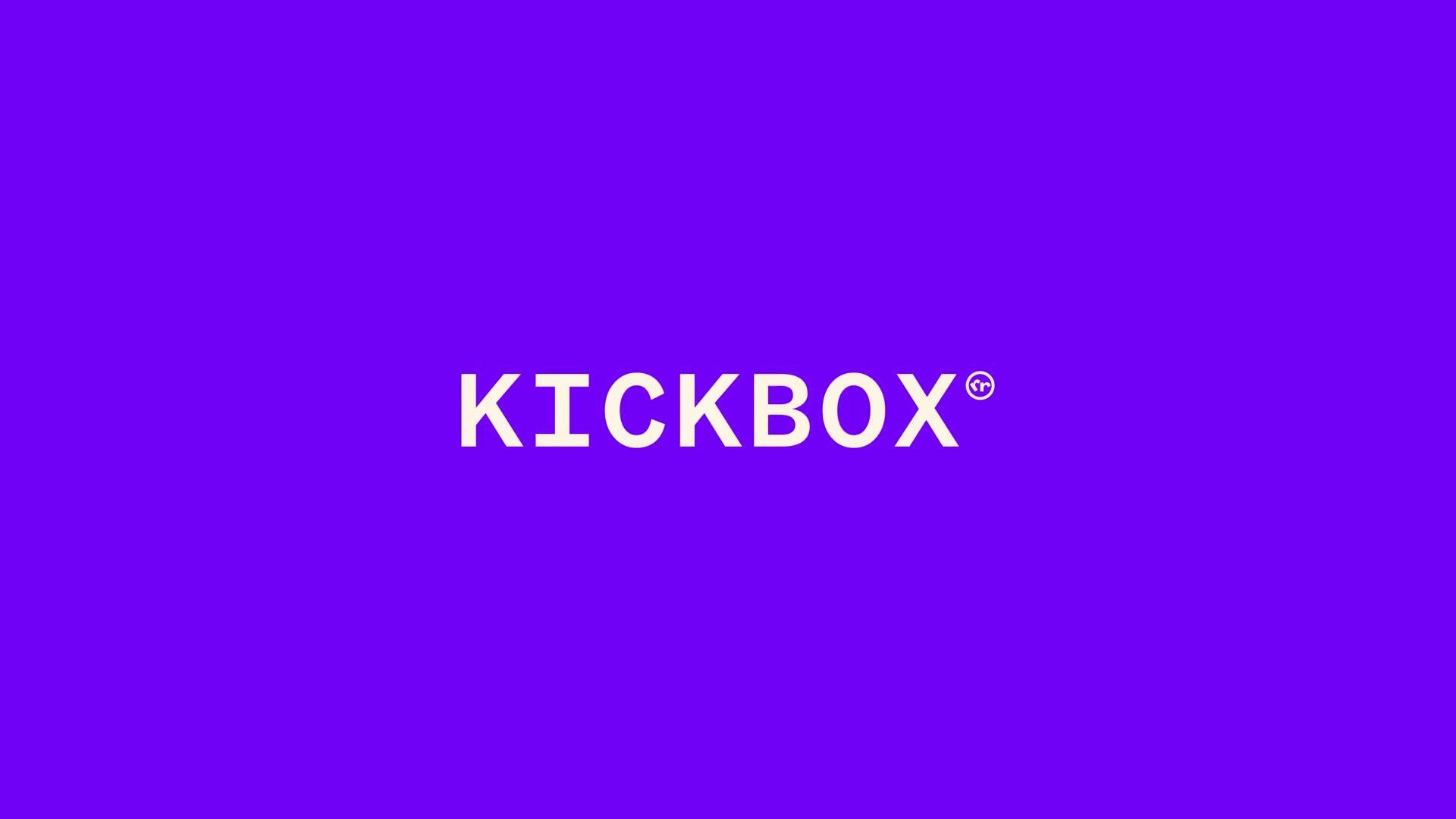 rready for your department?
The KICKBOX program impacts all employees of your company, read more on how it helps your department to be successful.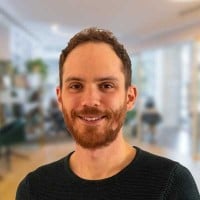 Daniel Alzer
Former Innovation Manager
CSS Insurance
"Of course, we are looking for the next big thing – however, the transformational impact the KICKBOX Program has on our entire culture is impressive and exactly what we have been looking for!"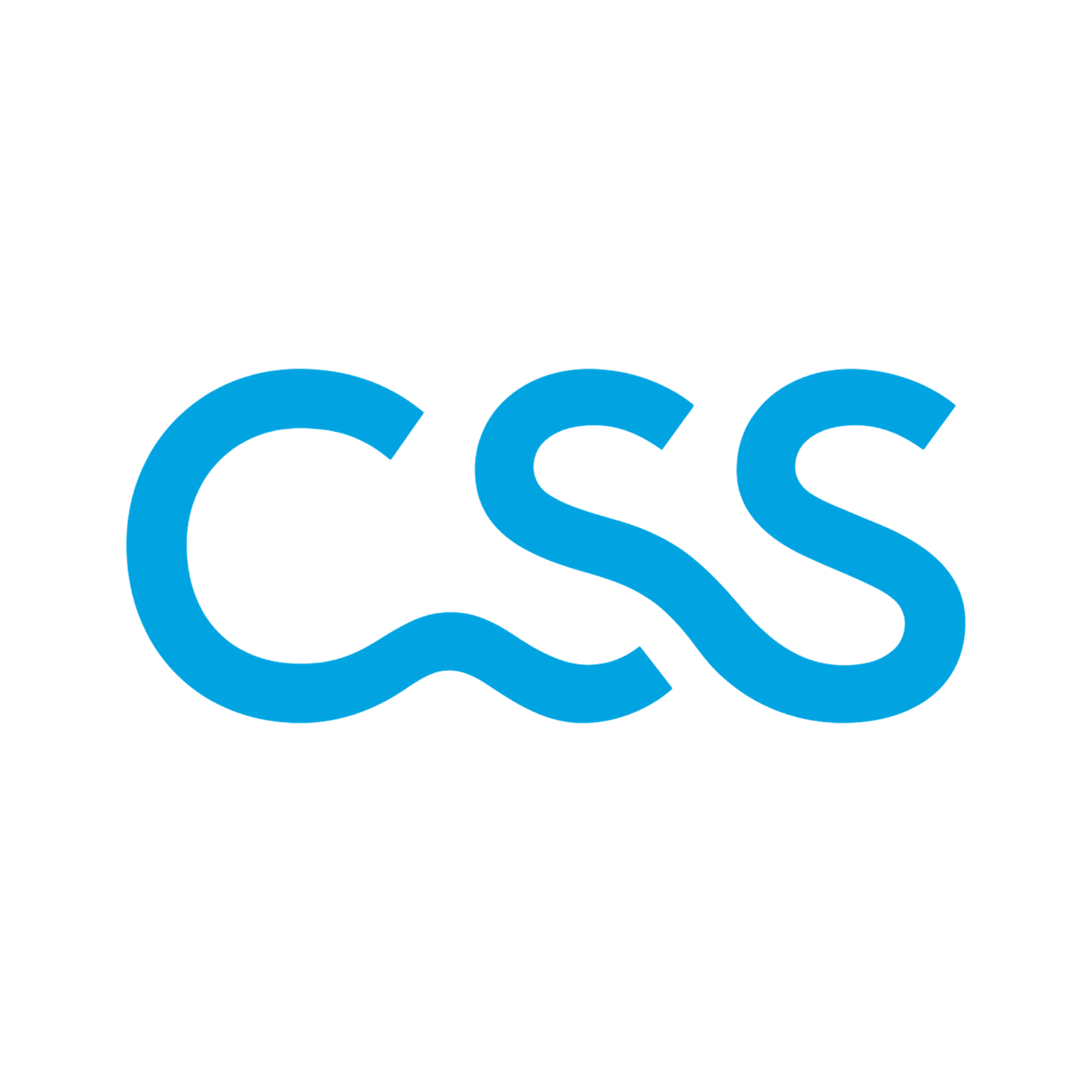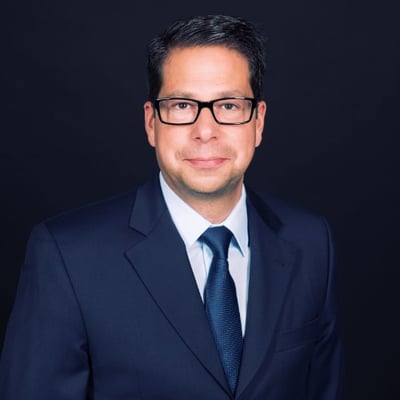 Marco Weiss
Senior Digital Transformation Manager
LGT
"The KICKBOX Program has taken the somewhat fuzzy concept of innovation and turned it into a transparent and powerful process, which motivates people to become part of it."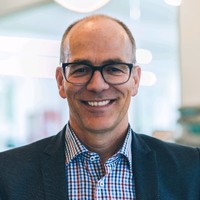 Roger Wüthrich-Hasenböhler
Chief Digital Officer
Swisscom
"With the KICKBOX program, our employees can drive innovation resulting in new services and products for Swisscom."
Any questions?
We are here to give you an answer or get you a coffee.
You can start the KICKBOX program with much less than 1 FTE. If you want to run all the coaching by yourself or you want to be the next KICKBOX marketing hero, you might want to build a slightly bigger KICKBOX team. Get in touch with our team to have an open dialogue about which team size fits perfectly to your needs and goals.
Once the (boring) contract stuff is signed, the exciting journey begins: the implementation phase of KICKBOX at your organization. Our experienced customer success team supports you wherever we can: They not only organize trainings with you but supports you throughout the whole implementation phase with knowledge, templates and kick-ass design work. You are in the driver's seat: The fastest implementation was done within two weeks (and the customer is still an excited KICKBOX company)!
No company is like another. Therefore, no KICKBOX is like another! We make sure that we understand your goals, challenges, and the specifics of your organization. The toolbox will be adapted to your needs, the online platform can (to a certain extent) be personalized and we run a series of trainings in order to ensure the best outcome of your KICKBOX program.