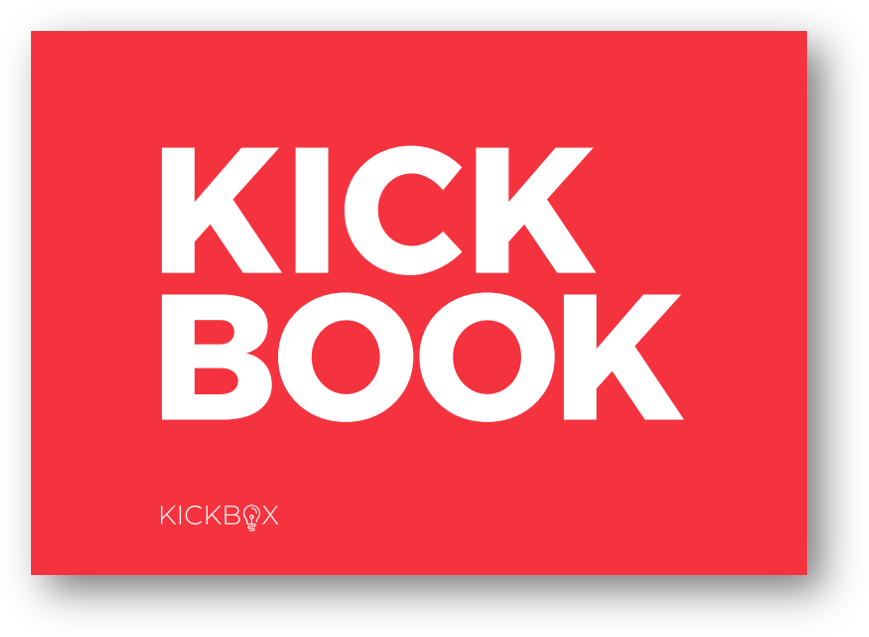 TURN YOUR EMPLOYEES INTO INTRAPRENEURS
Download the KICKBOOK
It guides the intrapreneur (aka Kickboxer) through its validation journey: From a raw to a validated idea!
The book was written by GETKICKBOX and co-created by +100 experts in corporate innovation!
Based on experience gained from thousands of Kickbox projects in companies such as Adobe and Swisscom it is used at more than 15 companies such as Roche, Siemens Energy, and Implenia.
Yes, I'd love to build an intrapreneurship movement in my company

STOP INVESTING RESOURCES IN SOLUTIONS NO ONE WANTS
Current Innovation Processes are old-fashioned, consultancies are not scalable, and often the resources are used inefficiently.
The KICKBOOK is the first step to Boost Corporate Innovation and allows Intrapreneurs to quickly and inexpensively validate their Ideas and transform them into the next big thing.

BRIDGE OFFLINE AND ONLINE
With its online platform GETKICKBOX allows you to make Innovation measurable, manageable and visible in your company.
The gamified physical toolboxes make innovation tangible and help to launch an innovation brand. Key ingredient is this guide which bridges the online and offline worlds and drives traffic back to the platform.

BUSINESS IMPACT AND CULTURAL TRANSFORMATION
Kickbox aims for two goals: creating new businesses while playfully educating your employees and making them fit for the digital age!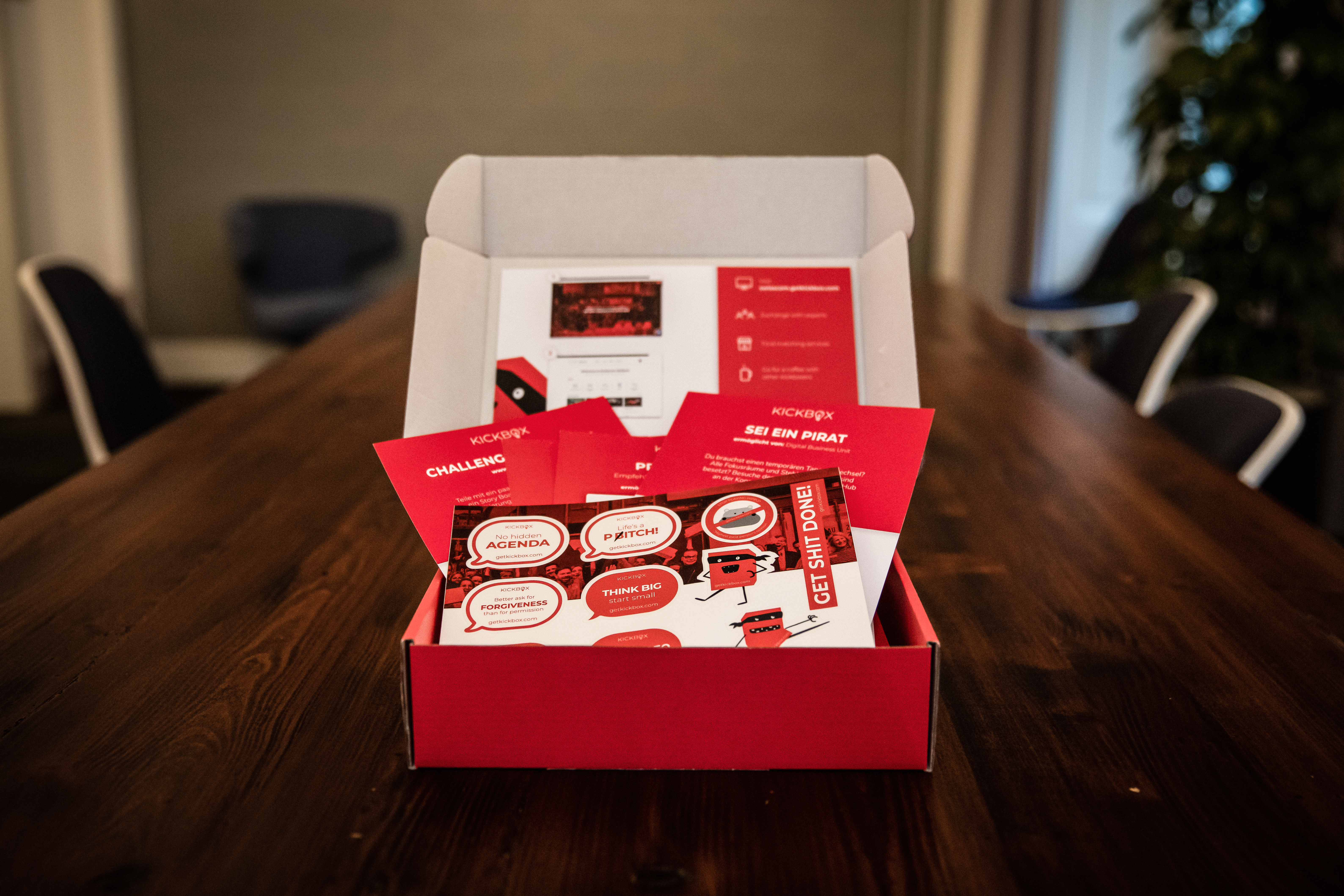 By submitting the following form, you gain access to the KICKBOOK