10 innovation management solutions for 2023
2022 was rough, even for the toughest leaders. You likely faced more innovation challenges than expected over the last year. Thankfully, you've proven that you have the prerequisite to success in innovation—adaptability! You've also got 2023 to do it all again, bigger and better. And this time, rready is here to help you choose between today's top innovation management solutions.
Innovation management solutions: The criteria for comparison
If you spent 2022 implementing a robust innovation program and becoming an expert in innovation management, you can probably skip this section. But, if not, join us on a brief exploration of the most critical components of innovation management solutions. Typically, they involve one, a few, or all 3 of the following elements:
Consultations
Whether your organization obtains consultations for individual projects or the entirety of the innovation process, the primary goal remains the same: consultants provide professional guidance and problem-solving support to innovation managers. Controversial opinion alert: Unless they're used in tandem with a more comprehensive innovation toolkit, intrapreneurship won't thrive with consultation services alone.
Technology
Innovation management platforms are often aptly referred to as idea management software. Technology is an integral part of any innovation program because it serves as an organizational hub for ideas, a collaborative platform for effective communication, and an analytical goldmine. Not only will you be able to gather feedback from your team members more easily, but you'll also gain actionable insight regarding your innovation practices as a whole.
Management/Methodology
Like consultations, innovation management solutions provide guidance and insight about your organization's innovation pipeline. However, management tends to take a more hands-on approach, addressing complex issues like employee engagement and coordinating innovation exercises and activities.
When you seek out innovation management solutions, you want to know what to look for. Start by asking yourself some of these questions:
How do I design a successful intrapreneurship program?
How can I

engage employees

while efficiently filtering ideas?
How can I get an intrapreneurship program started in a lean way?
How does this innovation management solution fit into our existing activities?
How can my company find and evaluate new ideas in this changing environment?
Did I shut the stove off before I left for work this morning?
Just kidding on that last one, although hopefully you did shut the stove off. But we just wanted to make sure you're paying attention.
Innovation management solutions competitive landscape
Now that we've established the criteria for comparison, let's move on to the main event! We've done our best to provide an unbiased overview of each of the following solutions. To help identify the best fit for your company, check out the chart below. After that, we'll explore the unique pros and cons of each provider.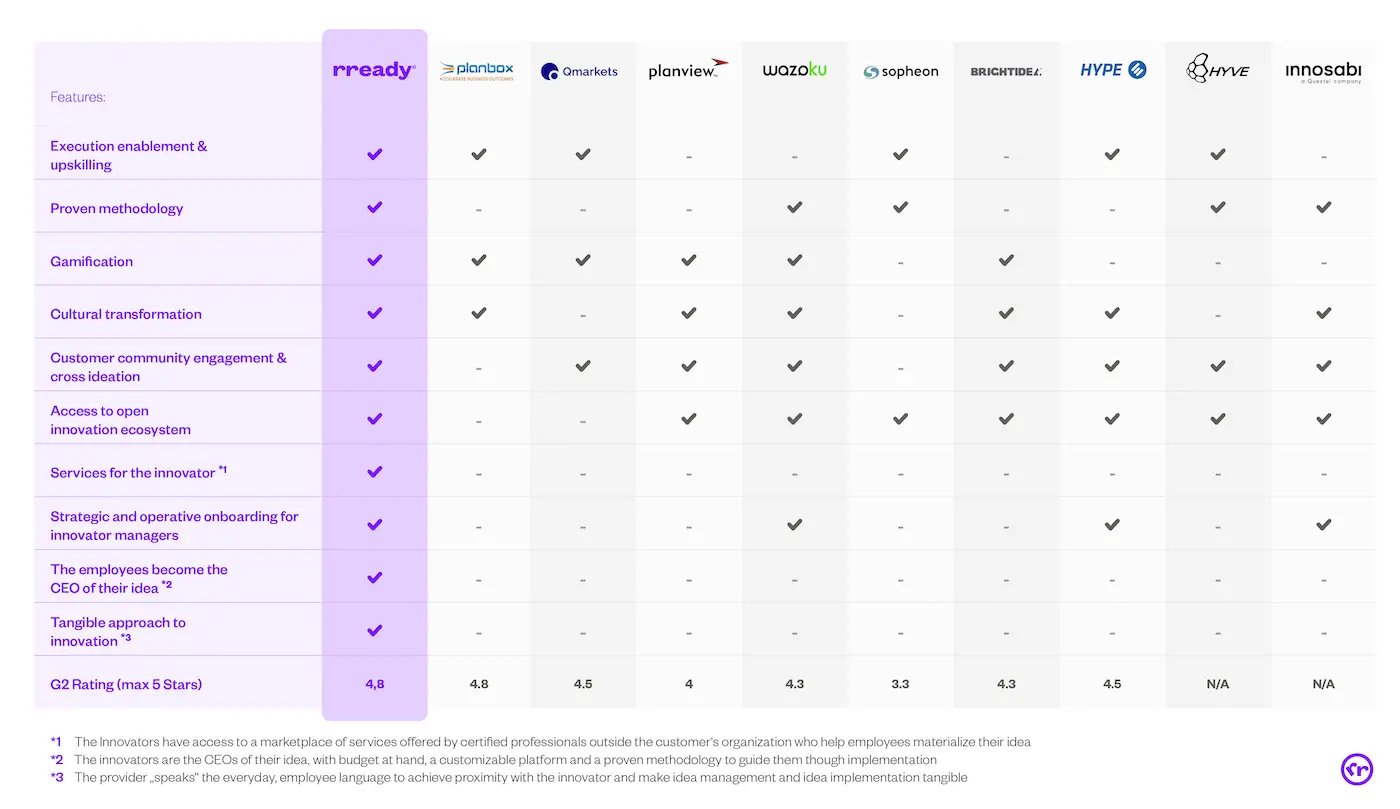 Innovation management by Planbox
Innovation Management Suite is a modular platform for full life cycle Innovation including portfolio management and emerging tech empowerment.
Pros
Easy-to-use software from end-user to administrator.

The flash form allows users to collect ideas during various meetings and gives the opportunity for commenting on the ideas submitted.

The Results Engine module enables users to run reports quickly so they can get information however and whenever they need it.

Responsive and helpful support team


Cons
Tools feature limited built-in scoring and funnelling features. As a result, scoring according to a matrix that reflects the company's overall strategy and focus areas is difficult.

Configuration changes can be exceedingly difficult to complete.

Complex features - Innovators need simplicity to understand the concept and what the innovation team/company wants them to do.
Best for:
Middle to enterprise corporations in any industry.
Q-ideate by Qmarkets
Qmarkets is an enterprise-grade solution designed to improve innovation ecosystems, from disruptive innovation to continuous improvement, to digital transformation.
Pros
Responsive, intuitive and effective content management and screening mechanisms with great gamification possibilities.


Formidable configuration abilities to create tailored solutions without extensive customer development.


Software helps to engage collaboration among stakeholders and experts.
Cons
Translation tools are widely inaccurate, making it difficult for campaign managers to use the software.

Does not provide user-oriented statistics, only idea-oriented statistics.The system is more content-oriented than people-oriented.

Difficult to track down the history of an idea, especially when multiple users are evaluating it.
Best for:
Enterprise corporations in any industry.
Planview IdeaPlace by Planview
Planview Innovation Management Solutions make it easy to solicit input from stakeholders and fill your product pipeline with ideas through collaboration.
Pros
Exceptional metamodel for application portfolio management within CTM.


Power BI integration using Ad-Hoc Tabular models.


Includes team-based time reporting that can be entered on a percentage basis.


Cons
Focuses on innovation management instead of innovation itself.


Search features lack accuracy, regular performance and stability issues.


The theory of forecasting for teams vs. resources is still a work in progress.
Best for:
Enterprise level businesses in any industry.
KICKBOX by rready
KICKBOX works bottom-up by providing a proven methodology through a combination of software and services to tap into the distributed knowledge of your employees and encourage them to innovate. The free-to-download KICKBOOK is a tell-all guide to our methodology, but we've compiled a short pros and cons list for your convenience.
Pros
Streamlines the innovation funnel with software as a service (SaaS) that tracks business process analytics, automates project workflow, and comes customized with your company's logo.


Allows access to people, knowledge and resources through certified services on the platform's Service Store and the KICKBOX community of organizations.


Decentralizes the innovation process by making it easy for employees and onboarding of internal experts to track innovation projects.


Utilizes physical products like toolboxes and

gamification incentives

to support digital services and make innovation tangible and fun.
Cons
Employees may be hesitant to adapt to a significant business model change.


There is a certain level of organizational commitment in transforming company culture and fostering idea management and idea implementation.
Best for:
Corporate organizations and enterprises in any industry.
Price:



Our annual subscription fee consists of a base and service fee tailored to your needs, so contact us or schedule a demo for an accurate quote.
We're going to let you in on a bit of a secret…great innovation management solutions can offer a combination of the above, in whatever quantity your particular organization needs.
FAQ break
We are here to give you an answer or get you a coffee.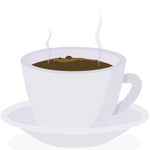 Yes! Where other innovation management solutions take the reins, we prefer to give credit to a solid foundation when it's due. rready supports our clients by contributing the elements your internal resources are missing.
Wazoku
Wazoku is an innovation SaaS organization that offers idea submission, collaboration, gamification, and analytics functionalities.
Pros
Gamification features include a leaderboard, medals, and reward points.


Analytics tools allow users to track ideas, comments, votes, and unique visits in a dashboard view.


Allows integration with business systems including Microsoft Office, SharePoint, and Yammer.
Cons
The level of reporting is weak when attempting to exploit underlying data.


Out-of-the-box analytics does not meet the level of detail required.


The service does not permit the use of user profiles to customize content to a granular level.


The platform is not very intuitive.


The user interface is clumsy, making it hard to customize home pages and challenge pages. The system was built in 2011.


Best for:
Middle to enterprise but focuses on global organizations in any industry.
Sopheon
Sopheon's innovation management solutions help businesses make better and faster, decisions across product, business, and operations.
Pros
Allows data to be divided, permitting businesses to understand how well they are responding to the needs of a specific customer or regional market.


Resource dashboard enables the right conversations, helping to effectively apply resources to R&D projects while balancing those assignments with risk and return.


Improves focus on growth projects aligned to the market needs as well as efficiency in development and bringing new products to market.
Cons
The system is easily bogged down and runs slow when working with large amounts of data.


The features are very complex - Innovators need simplicity to understand the concept and what the innovation team needs them to do.


Developed in 2001 it has an outdated UI that often feels clunky—not very user-friendly or intuitive.


The report creation functionality can become overwhelming with the number of fields when multiple teams are building out different processes simultaneously.
Best for
:
Middle to enterprise level businesses in any industry.
Idea Box by Bright Idea
Idea Box is innovation management and collaboration software designed to improve centralized collaboration and innovation processes.
Pros
Streamlined interface makes participation easy and the app facilitates collaboration.


Includes a drag and drop interface and intuitive idea evaluation tool.


Allows customization without charging for unnecessary modules or service.
Cons
The workspace is centralized and only accessible to administration.


Mindset gap: It is not only about managing innovation through software. It is about empowering employees and giving them the right tools to be successful.


Functionality is limited in areas such as socialization and financials.


It is difficult to involve external solution providers and trade partners to be able to access and comment on ideas


Back-end statistics lack the ability to determine which areas of the business are heavily engaged and track the commercial benefit of specific challenges, ideas, or groups of ideas.
Best for
:
Middle to enterprise level businesses in any industry.
HYPE Enterprise
HYPE Enterprise is a software suite for developing and realizing opportunities aligned with strategic initiatives.
Pros
Innovation Areas provide a guiding framework across the platform.


Supports 17 different languages.


Standard reporting can be customized or integrated into existing business intelligence (BI) tools to measure key performance indicators (KPIs).
Cons
Configuration changes are rigid from the user interface and typically require the assistance of the provider.


There are a significant amount of individually priced items within the software that can't be enabled at the base pricing level.


There is no proven methodology to guarantee the program's success and empower employees to innovate.
Best for:
Corporate organizations and enterprises in any industry.
Hyve
Hyve offers consulting services paired with an innovation platform that takes an interdisciplinary approach.
Pros
Unifies your organization with a "one-stop-shop" style innovation platform.


Leverages consumer and market research.


Assists with most stages of the innovation process, like product development and design.
Cons
Does not have integration capabilities with the marketplace.


No gamification which leads to an unclear focus on a cultural transformation.
Best for:
Corporate enterprises and global organizations in any industry.
Innosabi
The innosabi software suite offers tools to cover innovation end-to-end, including startup notifications, employee engagement, and stakeholder partner collaboration.
Pros
Use internal collaboration features to leverage your employees' ideas, knowledge, and expertise.


Online community feature for the customers and target group to get their feedback and suggestions for new products.


Access the latest patents, competitor intel, and publications in your field to know what is happening in the industry at a glance.
Cons
Customer support is lacking email/help desk and phone support.


Lacks important integrations such as Zendesk, Zapiar, Trello, and others.


No methodology: Lacks process and management governance for innovation management.
Best for:
Startups to corporate organizations in any industry
Each innovation solution listed above has its own unique pricing model—contact for pricing.
Example innovation problem & solution
Suppose your current
innovation practices
suffer from a lack of participation from employees. When ideas do make it to the innovation pipeline, it's difficult to find external support or partnerships in your network.
"Ideas are the Lifeblood of business. Capture every fleeting idea and drive for change"
- Richard Branson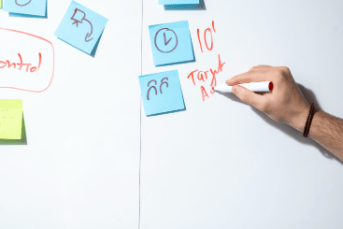 Worst fit solution:
In this scenario, Idea Box would be the least suitable solution because it focuses on centralized innovation processes. Since the workspace is only accessible to administration, it doesn't address employee engagement problems or enhance communications with external stakeholders or academic-industry collaborators.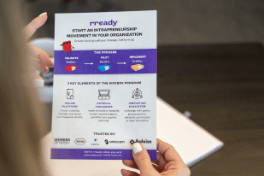 Best fit solutions:
In this case, your company would benefit from more inclusive innovation management solutions like Wazoku or rready. Wazoku utilizes a simplistic dashboard and gamification tools to help innovation managers engage employees. The KICKBOX includes the methodology you need to create an innovation culture, a community of peers (we call it the innovation ecosystem) to jumpstart your networking efforts, and the technology to introduce transparency and accessibility to your entire innovation timeline.
How can you know which innovation management services your company really needs?
Shit happens. As an innovation manager, it's your responsibility to pay attention to exactly why that shit is happening. Here's a line of questioning to help guide your efforts:
How can I engage employees in our innovation program?
What do I do with the ideas that don't make it past validation?
Where can I create value in the market, our organization, or the community?
Is my company prepared for the digital transformation innovation requires?
How can I attract new talent, investors, and partnerships to enhance our brand's image?
Is our innovation program scalable enough to grow with our business?
Why am I talking to myself?
Don't worry about that last one. We've all been there. Based on your answers to the questions above, you should get a general idea of which innovation management solutions will be most suitable for your company. Refer back to the description of innovation management solutions at the top of this page or take a deeper dive with our blog post "Innovation Management Services vs. Internal Resources: How to Achieve Results."
Should you partner with rready?
The experts at rready are confident in our products and services because we've been studying innovation for nearly a decade. In other words, we know what works because we always have our foot in the door and our ear to the ground. Don't take it from us. Ask rready's collaborative partner, iX360:
"KICKBOX by rready speaks to many of the requirements that large corporations have when it comes to innovation. Intrapreneurship is a major trend at present. KICKBOX is scalable and reusable and requires little support from inside of the company. Finally, it gets the employees involved. This not only opens up the pool of potential ideas, but also helps corporations in terms of employer development." -Ronald Tingl - Senior Innovation Consultant, 360 Innovation Lab