Innovation doesn't simply happen
Today we spoke to Daniel Zumoberhaus, Open Innovation Manager at Swiss Federal Railways, about his experiences with the KICKBOX Program at the Swiss Federal Railway. After a pilot project in early 2019, KICKBOX was introduced across the organization in summer 2019 and is now well-established throughout SBB. Read on to find out more about innovation and cultural transformation at SBB, and how KICKBOX fits into it all.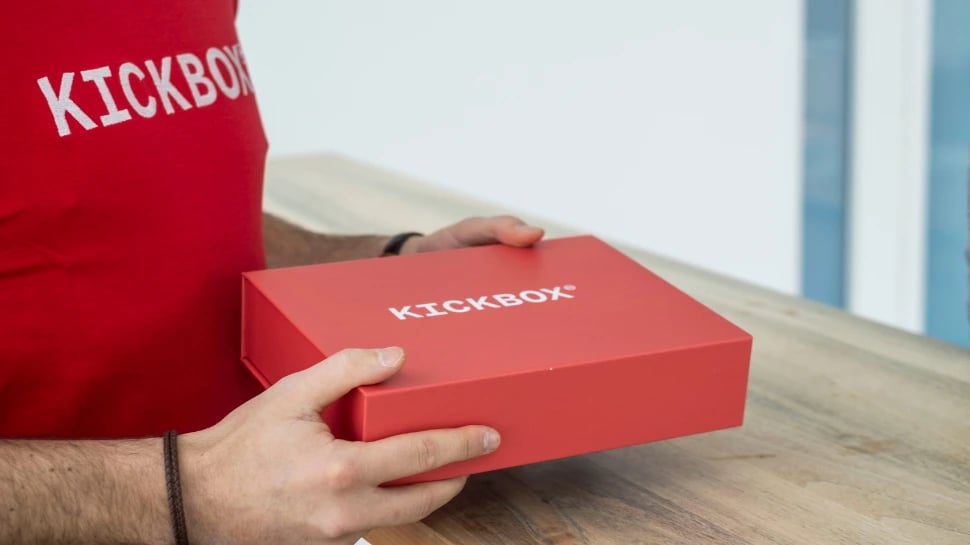 rready: As Open Innovation Manager at SBB, innovation is your bread and butter. Can you tell us about its importance at SBB?
Daniel: In general, I think most people have now woken up to how vital innovation is. In today's world, the political, social, and technological parameters are in constant flux. So, customers' needs are changing much more rapidly than ever before, as are the options they have to choose from.
In relation to SBB, it's safe to say that mobility affects us all no matter what. But the industry is also subject to constant shifts. For example, if politicians decide to promote public transport more actively, this will increase the number of passengers using the railways. This, in turn, brings its own challenges and would require innovation from our side to keep up with that increase in demand. Another example is the array of new mobility solutions sprouting up like mushrooms – look at how quickly e-scooters became part of the urban landscape. If, as a provider of mobility services, we were to simply ignore that, we would quickly fall behind.
In summary, innovation is key to keep up with the developments that are occurring around you. If you can stay ahead of the trend, even better. That way, you can make the most out of it rather than playing catch-up. This approach means that you're not simply reacting to what is going on around you but being proactive.
rready: What kind of cultural transformations have you seen within SBB that enable innovation to flourish?
Daniel: SBB has invested a great deal in innovation over the past few years. Not only by assigning our team responsibility for the topic but also by creating a culture that supports innovation – that is, one where you see mistakes as an opportunity to learn and are given the freedom and means to try new things out. We are now seeing the fruits of this initiative as innovative thinking comes from throughout the company and its divisions. It doesn't simply happen up on the management floor but in all our teams.
This mindset is also encouraged by the SBB's corporate values, which work as guiding principles and encourage people to get involved, take the initiative, be proactive, and assume responsibility. This alone sends a very powerful message. Its impact can be seen throughout the company as these values give people permission to be innovative, which is a big first step.
rready: So how does the KICKBOX Program fit into SBB's innovation strategy?
Daniel: KICKBOX is the main bottom-up innovation solution at SBB. It is now well-established across the company, and it has undoubtedly led to a much broader awareness for bottom-up innovation. We stand behind this kind of innovation because we believe that employees at all levels have the potential to come up with great ideas. A KICKBOX project can start with a trainee and go to a company-wide roll-out. 
The KICKBOX methodology is also an excellent way for us to act in a lean, agile manner as a large corporation. If an idea has potential, this method allows it to get around the processes that might usually slow it down so that it can be pushed quickly. This agility is something that employees at SBB really value, as it gives them space and freedom to be innovative alongside their role within the organization.
rready: How did you create awareness for KICKBOX within the corporation?
Daniel: Our experience over the years has shown us how important it is to maintain communication and continuously remind people that these opportunities are open to them. This way, they feel more emboldened to get involved and be a part of it. 
When we were in the office, we used a lot of offline promotion such as posters around the office and even had the big red box in the lobby for a while. But, of course, the current situation has also forced us to re-think things.
Another approach has been collaborations. For example, we recently collaborated with Switzerland Tourism on a KICKBOX campaign centered around sustainability. Firstly, joining up with a major partner drew more attention and lent the campaign more weight. Secondly, we found that addressing a particular topic is helpful, as it gives people a concrete starting point to develop their ideas. This also enables us to target specific communities within the organization. This can be done via direct mail or by linking promotion with specific events – whether on or offline. 
rready: Can you tell us about some of the benefits of the KICKBOX Program for SBB? 
Daniel: In general, the combination of standardization and flexibility that KICKBOX offers has been a great fit for us. It has enabled us to adapt the solution to our specific needs and our employees' needs without losing the philosophy behind it. We've also found that this flexibility makes it more approachable for our employees. Each person can use the parts that work for them and leave the rest if they don't need it. We've had cases where employees have made their way through the whole process without needing much coaching at all – their intrinsic motivation was so high, they preferred to work their way through themselves. We even had one some cases where the product became a success before even reaching the BlueBox phase.
The other side is the effect KICKBOX can have on the Kickboxers themselves. One example always comes to mind here. During a KICKBOX pitch event, the pitch of the evening was given by an employee, who was usually not in a people-facing role and was extremely nervous about presenting his idea. He was so nervous he even forgot to use his slides! But the pitch blew everyone away. Afterward, I spoke to his manager, who proudly remarked that he had become a completely different person since KICKBOX. He had really come out of his shell, and his motivation had gone through the roof. So, it's not just the ideas themselves that results from the KICKBOX program, but the positive impact it has on our workforce, giving them new skills, experience, and in some cases, a whole new outlook.